Install Underground Utilities with Confidence
When it comes to your underground utilities like domestic water, sanitary sewer, and storm drainage, quality is more than a little important. You need someone to dig and install this critical infrastructure who has a demonstrated record and reputation of experience, longevity, and safety. Dinsmore Grading has been operating under the principles of quality and exceptional service for 30 years, and we're the company that you can hire confidently to dig and install your water utilities.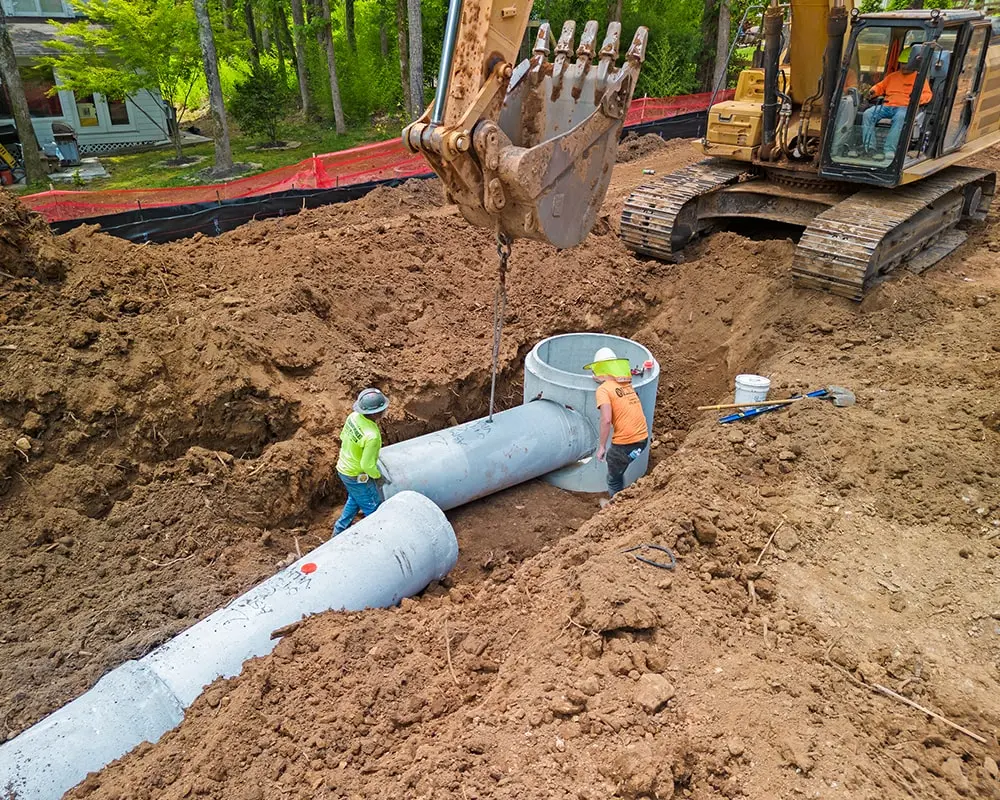 The Storm Drainage, Domestic Water, and Sewer Piping Pros
Properly installed domestic water piping and sanitary sewer piping are absolutely critical to any new residential or commercial structure construction site (or repairing damage to existing infrastructure). Storm drainage and retention ponds are also essential to helping maintain proper water drainage to keep the ground around those structures foundationally solid. Dinsmore Grading has the experience and licensing to complete the job, from trenching excavation or horizontal directional drilling to the proper installation of your underground utility piping.
Find out what our North Georgia, Atlanta, and Cumming area customers have to say about our quality and expertise.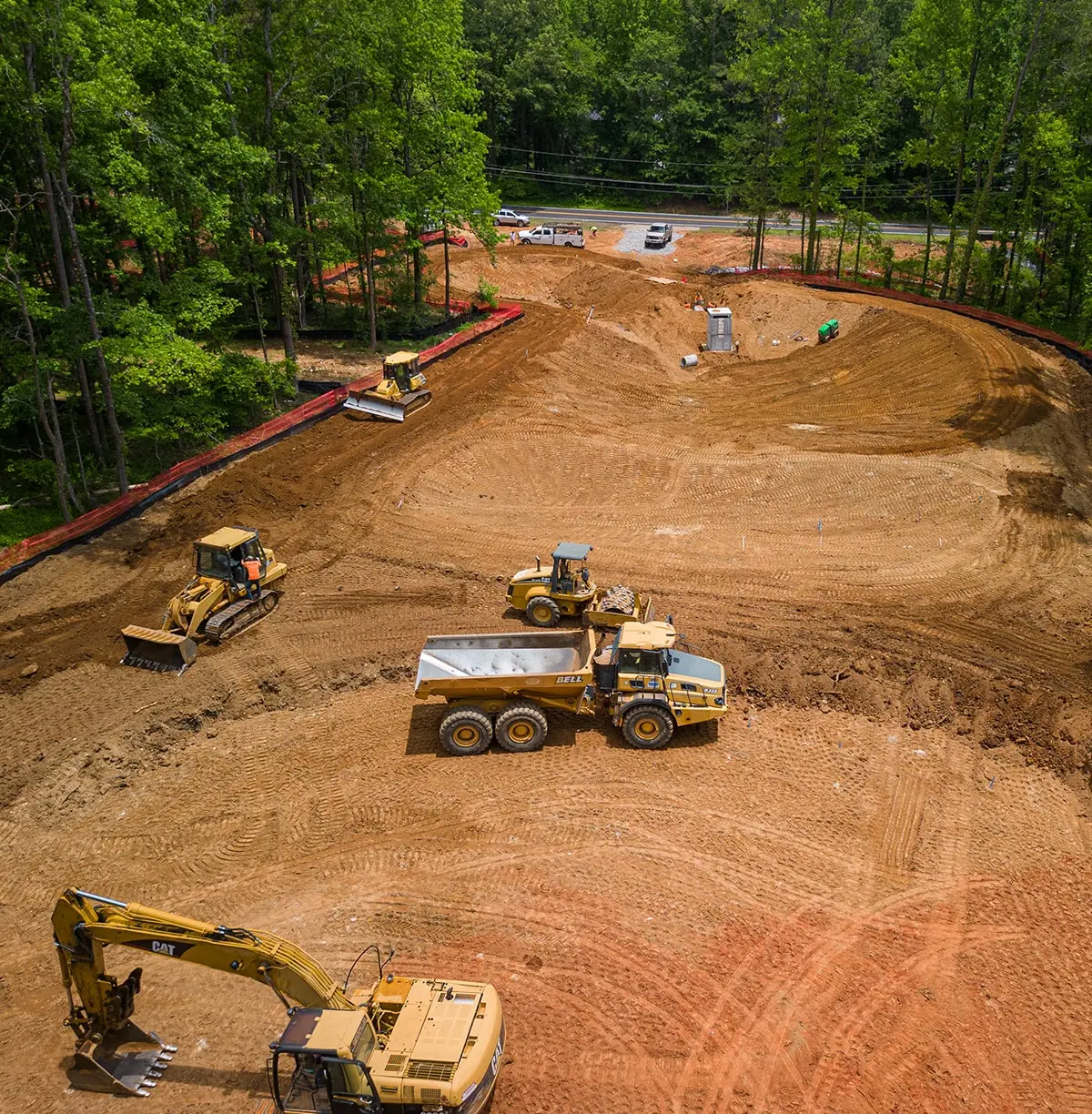 Maximize Quality and Safety with Dinsmore
Darrell C. Dinsmore Grading, Inc. is North Georgia's preferred choice for quality, safety, and exceptional customer service, serving individual homeowners and real estate development companies alike. No matter if your project only needs help on underground water utility work or also commercial grading, residential grading, or a reliable subcontractor services provider, Dinsmore will bring your search for quality help to an end. Contact us today and get a free quote and learn why the greater Atlanta area has been choosing Dinsmore Grading for their construction projects since 1993.