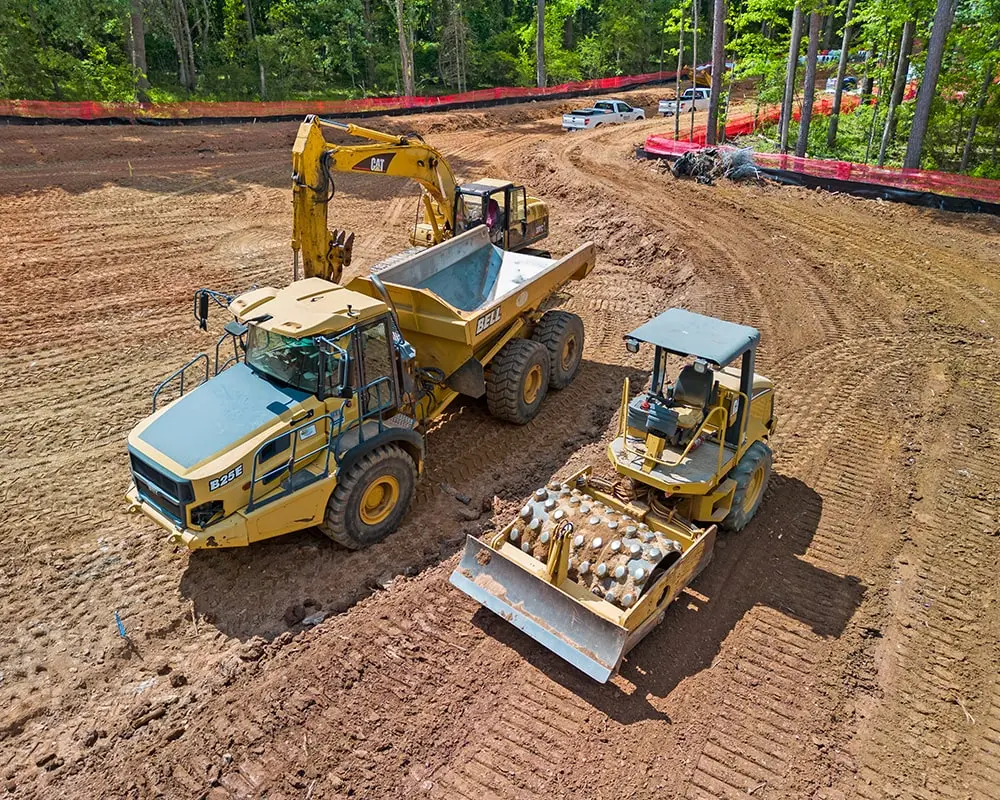 The Dinsmore Way: Foundations of Excellence
If you have a keen eye for quality and a deep appreciation for mastery in the art of construction, you'll appreciate the results you get from Darrell C. Dinsmore Grading, Inc. Since 1993, we have been serving the greater Atlanta area with a level of quality that keeps customers returning to us again and again. With a steadfast commitment to excellence, we have earned our reputation as one of the premier grading contractors in our area.
Family owned
and operated
years of combined leadership experience
Dinsmore Grading: A company with longevity
When you're looking at grading companies to add to your construction site preparation team, you want to be sure they have a long history of successful project completion. This means company longevity, repeat customers, long term employees, professional certifications and partners. Darrell C. Dinsmore Grading, Inc. offers all this and more to our customers in North Georgia, from I-20 to Cleveland and Lawrenceville to Kennesaw.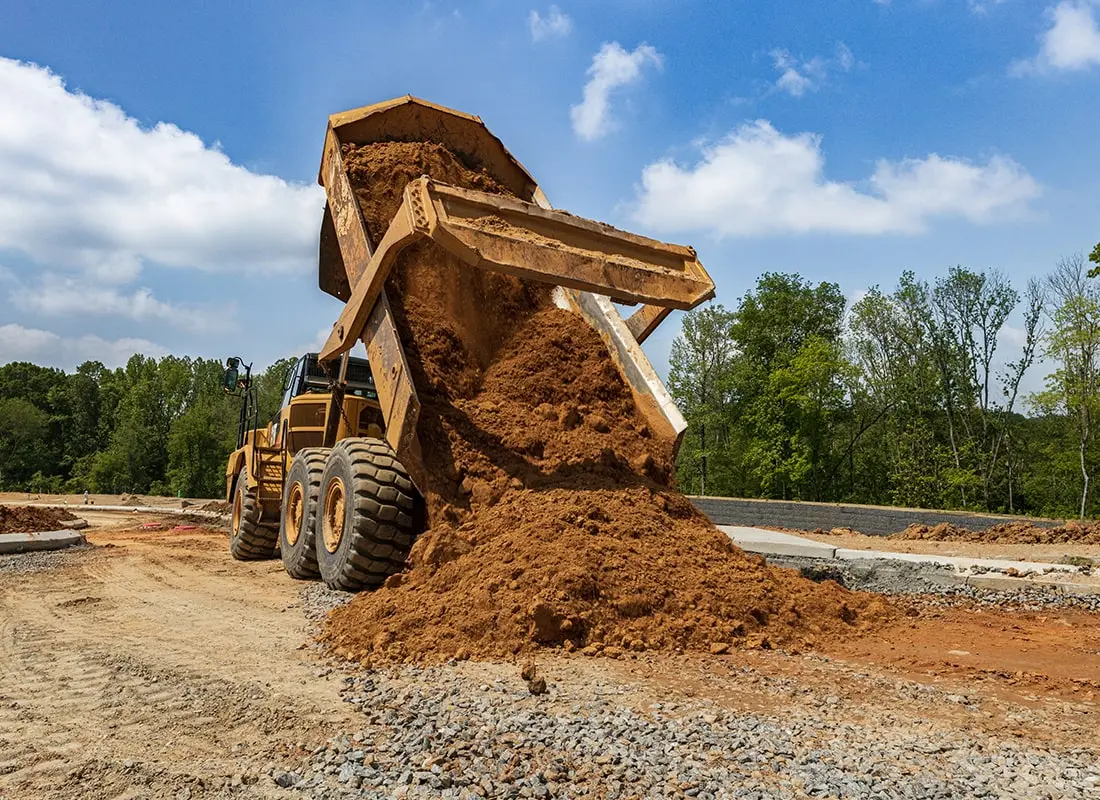 With 30 years in business and the industry knowledge to match, it's hard to beat the experience and customer service we provide. We are blessed to have numerous employees that have been with us for more than 20 years. Our team has the knowledge and skills to accomplish any project. Cumming, Georgia based Darrell Dinsmore Grading is a licensed utility contractor in the state of Georgia. Our employees are certified for erosion control by GSWCC, OSHA trained, and state licensed utility managers and utility foremens.
In addition to commercial and residential grading projects, you can also rely on Dinsmore Grading for utility and subcontractor service.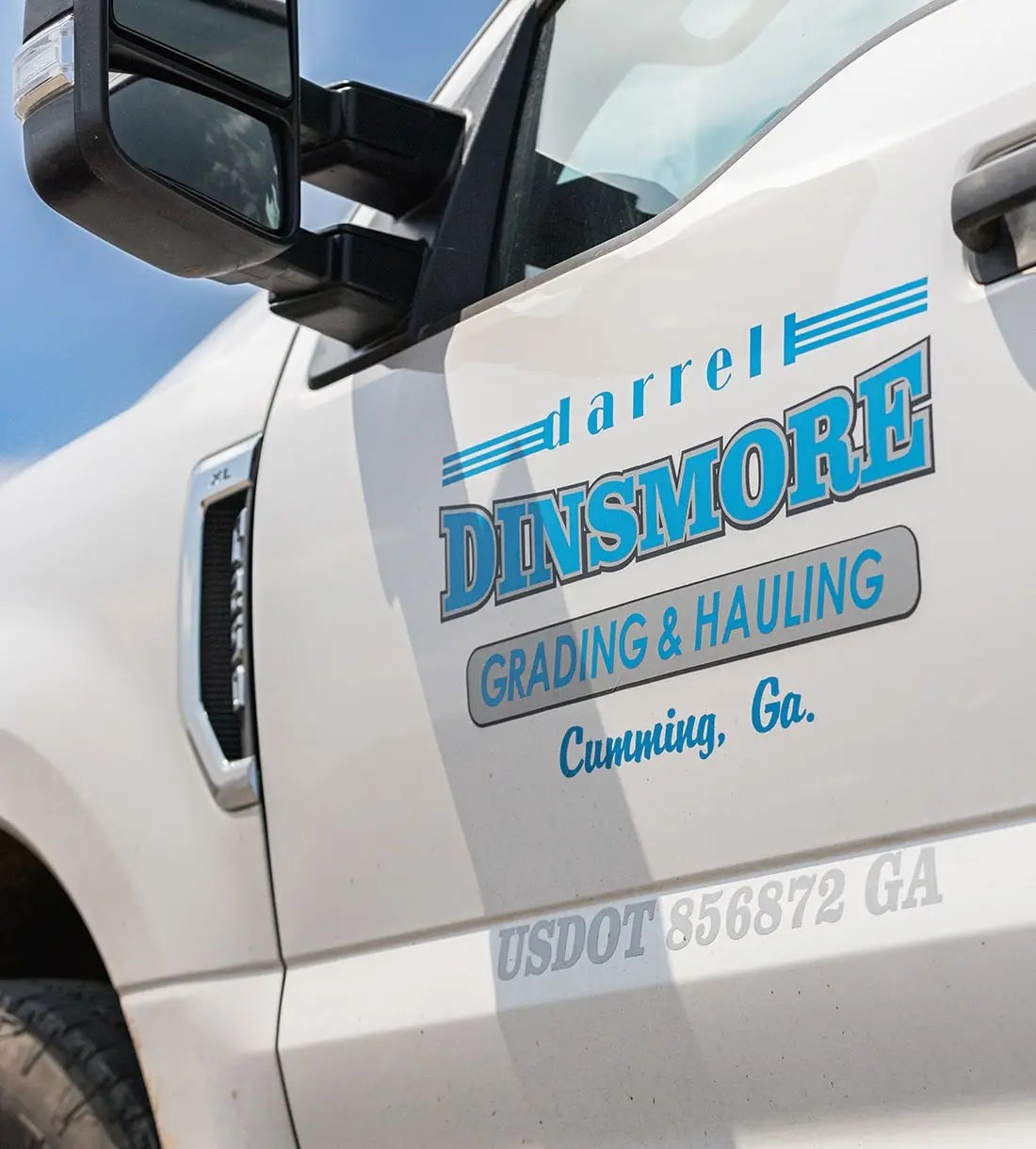 Partner with Dedication, Experience, and Success
From a single home or landscaping project to a large-scale subdivision, Dinsmore Grading brings both the knowledge you need and the ability to do it. Allow us to put our expertise and 30 years of experience to work for you, and together, we'll lay the groundwork for your next worthy achievement. Reach out to our team today and let's build something we'll all be proud of.
We're proud to work with some of the most prominent developers in the Atlanta area.