Commercial and Industrial Sites
Trusted by Atlanta Area Developers
From just a few lots to acres worth of new construction, Darrell Dinsmore Grading is a trusted choice among commercial developers and construction firms in the greater Atlanta area. Well-known names like Beazer Homes, JW Collection, Lennar Homes, Quintus Corporation, and more have repeatedly chosen Dinsmore for their site development projects.
Locating in Cumming, Ga, Dinsmore Grading serves areas within a one hour driving radius. This area ranges from north of I-20, east of I-85 and west of I-75. Construction sites as far east as Lawrenceville in Gwinnett and as far west as Marietta and Kennesaw are also included in our service areas.

Our customer reviews reflect the quality of our work. See what commercial developers have to say about projects we've successfully completed for them.
Turnkey Site Preparation and Development
Darrell Dinsmore Grading is your turnkey construction site prep solution. We can accommodate the excavation and associated trucking required to remove dirt, soil, and other debris. From small commercial buildings to large tracts of land for more expansive industrial sites.
With Darrell C. Dinsmore Grading, Inc., you can expect land preparation including clearing trees, vegetation and debris. We provide grading to your specific slope needs to ensure proper drainage and a stable foundation for your building or other infrastructure. We're also there for you for excavation and the associated trucking required to remove dirt, soil, and other debris.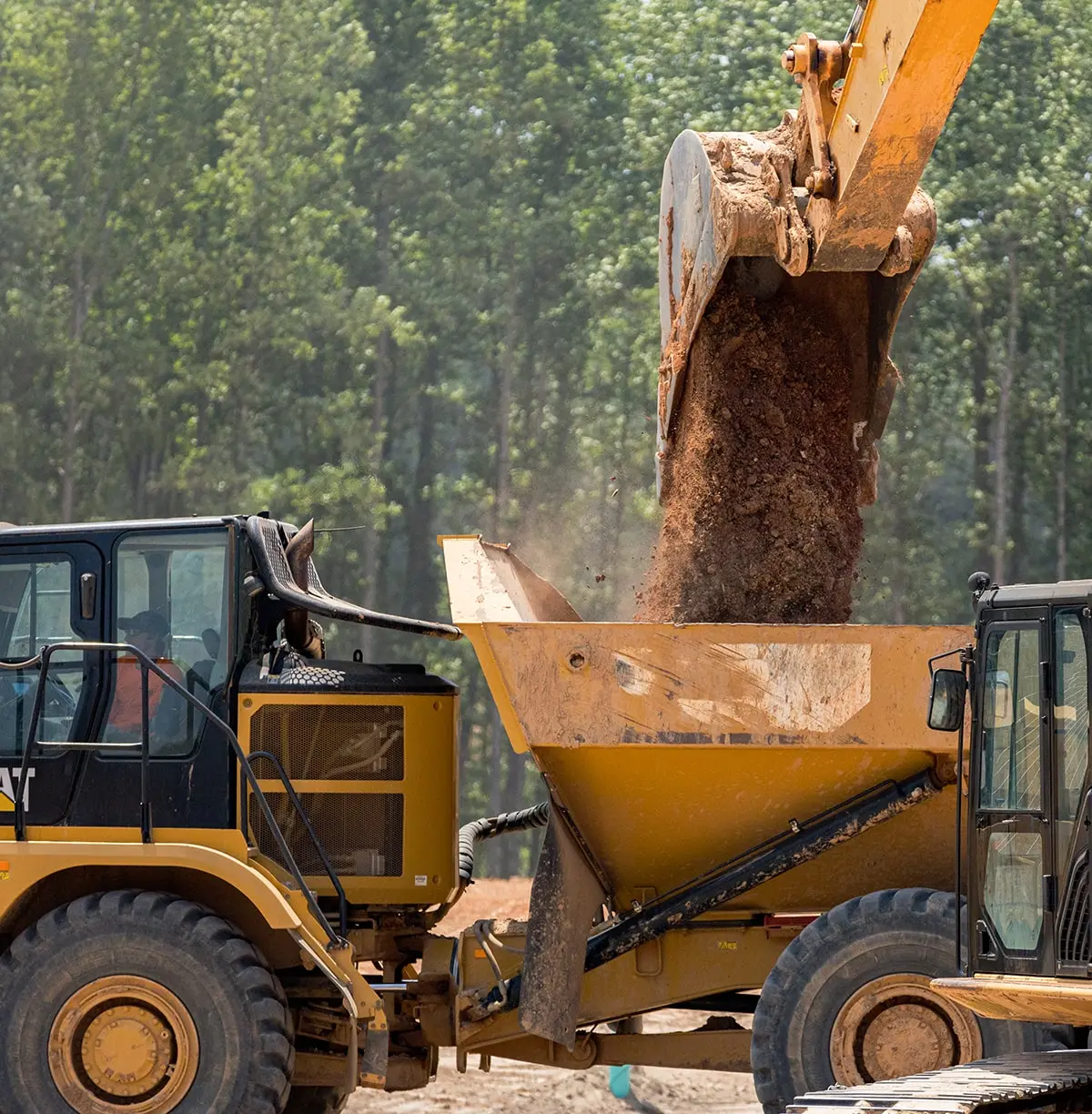 North Georgia Gets More from Dinsmore
Whether you're new to the game or looking to find your new preferred grading company, your search is over. Grading services from Dinsmore are a known value in the areas we serve, and our track record demonstrates the high caliber of quality you can expect when you choose us for your next project. Let's work together to make your project a success from the very beginning so you can finish strong. Contact Darrell C. Dinsmore Grading, Inc. for more information and a free quote.