Your residential grading project may be the biggest, most significant project you've ever planned. But even if it's another in a long line of ventures you've embarked on, it's important to you and that makes it important to us. Dinsmore Grading has been serving up top-quality grading, excavation, and earth moving work for our North Georgia customers since 1993, and we didn't build our foundation of trust based on work that's just good enough. We dedicate ourselves entirely to a job well done and a customer that's completely satisfied.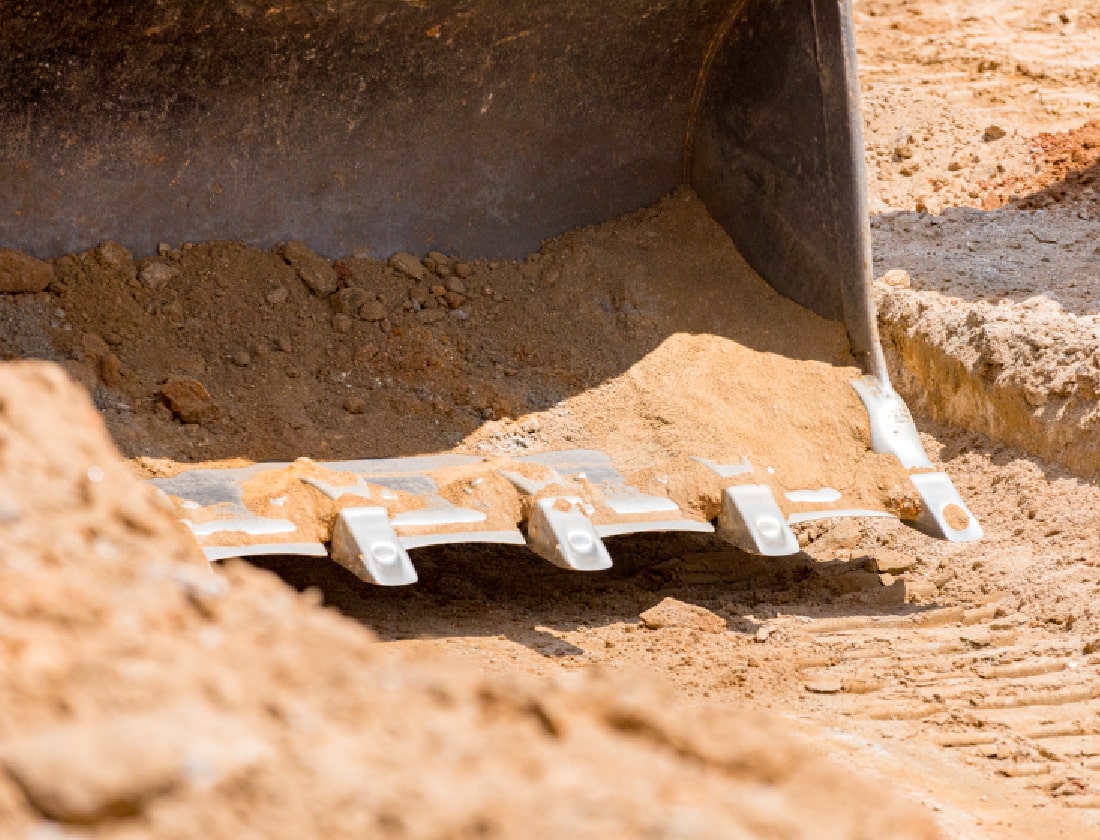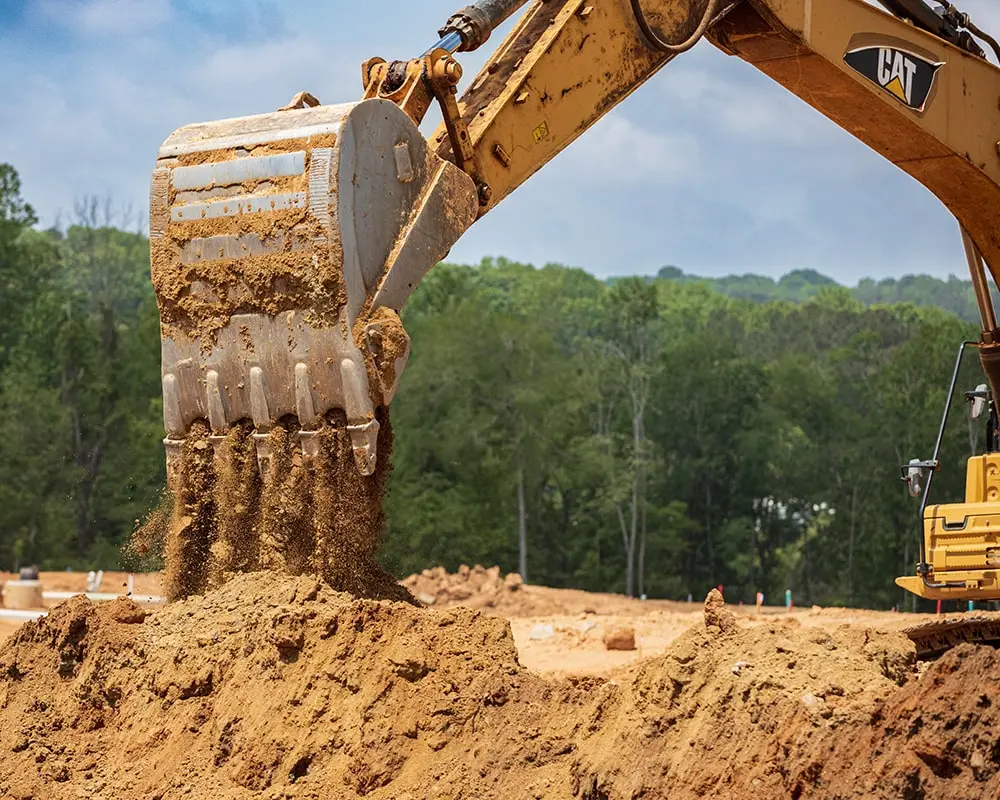 Dinsmore's in the Details
When you're looking for a residential grading company to handle the very foundations of your project, it's a big deal. How a building project starts is critical to its overall success, and no one likes surprises. That's why North Georgia homeowners have been choosing Cumming-based Dinsmore Grading for 30 years. Our well-established, experienced, locally owned and operated grading company not only has the trust and recommendation of your neighbors, but also the eye for detail that your most important projects need. Dinsmore has been around the block (and might have helped build it) so we can spot problems ahead of time and help make your project come together faster and smoother.
Over the past three decades, Dinsmore has served a lot of residential grading customers in Cumming, north Atlanta, and our surrounding areas. Read some of our online reviews to get a feel for the quality of services we deliver for homeowners, from laying the groundwork for a new home to landscape design and yard projects.
Comprehensive Solutions for Homeowners
Dinsmore Grading offers a full range of grading and earth moving services. Whether you're building a new house or shed, putting in a driveway, installing retaining walls for erosion control, or overhauling your lawn for better landscaping design, Dinsmore is where you'll find your solution. We'll get your site prepped with land clearing, dirt moving, grading, soil removal, and digging basements, too. Your underground utilities will be in good hands with Dinsmore as well, as we excavate and install domestic water, storm drainage, and sewer systems. If you need dirt moved and hauled away or concrete poured, we'll get your site started on the right foot.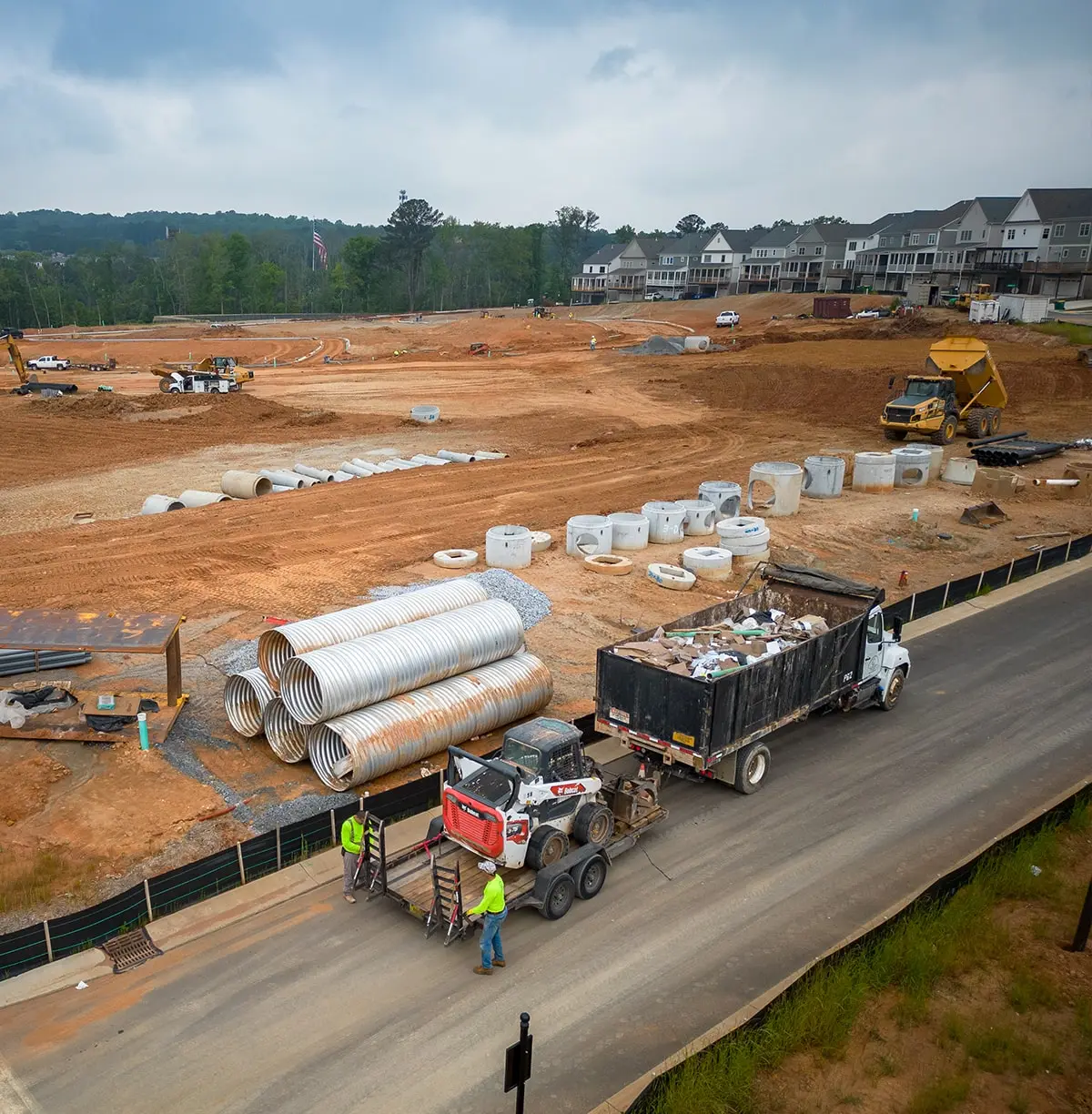 The Trustworthy Choice for Your Property
Don't risk your North Georgia property to newcomers or Atlanta area industry giants that don't treat residential homeowners with the attention and respect they deserve. With Dinsmore, you'll get the experience and quality of the big guys and the service and commitment of a locally owned business that genuinely cares. Call Dinsmore Grading in Cumming today for your free estimate, and let's get to work.